Bookings
Provisional bookings which have been accepted by email or in writing will be held for 21 days. Unless agreed otherwise in writing, a booking will be confirmed upon receipt of a 25% deposit. The balance will be invoiced on 30 day terms from the event.
Cancellation Policy
If you decide to cancel more than 30 days ahead of the booking your deposit will be returned and no charge incurred. If you cancel within 30-15 days of the booking a 50% charge of the full cost will be charged. For cancellations within 14 days of the booking a 25% charge will apply (deposit will be non-returnable).
Extreme Weather
Outdoor courses will go ahead in all weathers unless deemed dangerous to do so. In the event of dangerous weather the session or course will be re-arranged for another date.
Repairs
Individuals are liable for any cost of repairs made necessary by wilful damage to equipment or to property.
Suitable clothing
most activities are craried out in a  woodland environment, and include making and cooking on open fires. It is therefore possible to burn, stain or otherwise damage your equipment and or clothes. Back to Basics Bushcrafters can take no responsibility for the
condition of your, or anyone else's, personal belongings you have with you during a session or course.
Medical / Additional Needs
Instructors should be made aware of any special medical or additional needs of everyone attending the session or event (e.g. asthma inhalers, EpiPen's etc); Bushcrafters leaders carry a basic First Aid kit on all activities. We would also suggest that if participants have cuts and grazes on exposed skin, to have them covered before prior to the session or event.
Insurance
Back to Basics Bushcrafters is insured as Outdoor Activity & Bushcraft providers and has professional indemnity & employee liability insurance cover suitable for all our activities. All trained leaders have a current Enhanced DBS, food hygiene, First Aid including paediatric & outdoor activity certificates. We are current members of the Institute of Outdoor Learning.
Photography
With your consent we may take photos & videos of participants for promotional and marketing purposes. You may remove any given consent at any time by emailing us.
Responsibility
All participants will be expected to consider the safety of others as well as their own. Dangerous behaviour will result in a caution, or, if necessary, dismissal from the session or course.
Liability
Most Back to Basics Bushcrafters activities take place in the outdoors, which by its nature is not free from hazard. Whilst all reasonable precautions are taken to minimize the risk, accidents including serious injury and death can occur without Back to Basics being at fault and to that extent clients participate at their own risk. The client also recognises that Back to Basics is not responsible for loss or damage to any or the client's personal property, including: vehicles, money, clothing or equipment. Back to Basics accepts no responsibility for any mishap during a course from any instruction or information not given by Back to Basics appointed instructors or assistants or volunteers. Back to Basics also takes no responsibility for any mishaps occurring as a result of the client's failure to follow intructions. Back to Basics will only accept liability for physical injury to a client that is shown to result from negligence on the part of Back to Basics Bushcrafters.
This Privacy Policy describes how your personal information is collected, used, and shared when you visit https://www.bushcrafters.club (the "Site").
 PERSONAL INFORMATION WE COLLECT
When you visit the Site, we automatically collect certain information about your device, including information about your web browser, IP address, time zone, and some of the cookies that are installed on your device. Additionally, as you browse the Site, we collect information about the individual web pages or products that you view, what websites or search terms referred you to the Site, and information about how you interact with the Site. We refer to this automatically-collected information as "Device Information."
We collect Device Information using the following technologies:
"Cookies" are data files that are placed on your device or computer and often include an anonymous unique identifier. For more information about cookies, and how to disable cookies, visit http://www.allaboutcookies.org.
"Log files" track actions occurring on the Site, and collect data including your IP address, browser type, Internet service provider, referring/exit pages, and date/time stamps.
"Web beacons," "tags," and "pixels" are electronic files used to record information about how you browse the Site.
Additionally when you make a purchase or attempt to make a purchase through the Site, we collect certain information from you, including your name, billing address, shipping address, payment information, email address, and phone number. We refer to this information as "Order Information."
When we talk about "Personal Information" in this Privacy Policy, we are talking both about Device Information and Order Information.
HOW DO WE USE YOUR PERSONAL INFORMATION?
We use the Order Information that we collect to:
Communicate with you and when in line with the preferences you have shared with us we may provide you with information or advertising relating to our products or services.
We use the Device Information that we collect to help us generally to improve and optimize our Site (for example, by generating analytics about how our customers browse and interact with the Site, and to assess the success of our marketing and advertising campaigns).
Finally, we may also share your Personal Information to comply with applicable laws and regulations, to respond to a subpoena, search warrant or other lawful request for information we receive, or to otherwise protect our rights.
 YOUR RIGHTS
If you are a European resident, you have the right to access personal information we hold about you and to ask that your personal information be corrected, updated, or deleted. If you would like to exercise this right, please contact us through the contact information below.
Additionally, if you are a European resident we note that we are processing your information in order to fulfil contracts we might have with you (for example if you make an order through the Site), or otherwise to pursue our legitimate business interests listed above. Additionally, please note that your information will be transferred outside of Europe, including to Canada and the United States.
 DATA RETENTION
When you make contact through the Site, we will maintain your information for our records unless and until you ask us to delete this information.
 CHANGES
We may update this privacy policy from time to time in order to reflect, for example, changes to our practices or for other operational, legal or regulatory reasons.
 CONTACT US
For more information about our privacy practices, if you have questions, or if you would like to make a complaint, please contact us by email at: info@bushcrafters.org.uk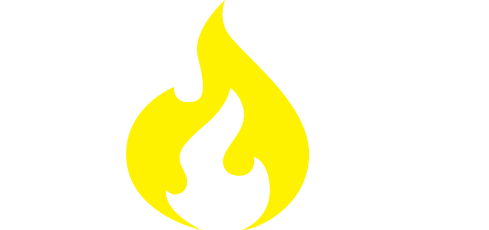 Join our mailing list for News & Offers!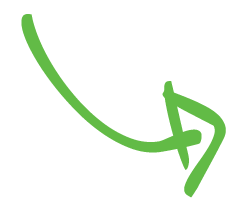 Join our mailing list for News & Offers!